Pricing is not set, subject to change once inventory is depleted.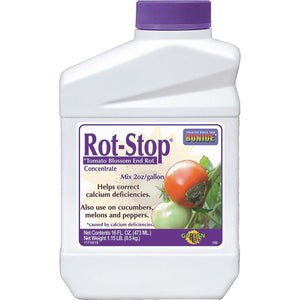 Bonide Rot Stop 1 Pt. Liquid Concentrate Blossom End Rot Preventer
Corrects calcium deficiency. Controls blossom end rot on tomatoes and other vegetables. Apply to developing fruit and foliage after periods of heavy rain or rapid growth. Nutritional calcium: 1.6%.
---
We Also Recommend