Pricing is not set, subject to change once inventory is depleted.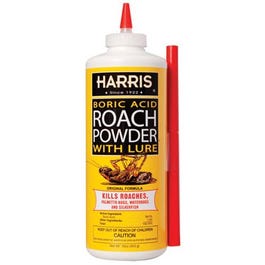 Boric Acid Roach Powder With Lure, 16-oz.
16 OZ, Boric Acid Roach Killer Powder, With Special Lure, Contains 99% Boric Acid, Kills Roaches, Waterbugs & Silverfish, Apply Powder In Cracks & Crevices, Behind Walls, Underneath Appliances & Crawl Spaces, Label Instructions Include Directions For Proper Use & Disposal, Easy To Use Puffer Bottle With An 8" Applicator To Apply In Hard To Reach Areas.
---
We Also Recommend