Pricing is not set, subject to change once inventory is depleted.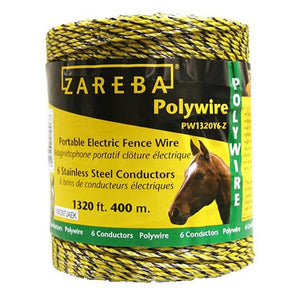 Zareba® 1320 ft Polywire
Extend your fences with this durable Zareba® 1320 ft Polywire. This aluminum wire is rust-proof and a good conductor. It's suitable for use on all fence post types and performs well even in adverse weather conditions. This wire works well with plastic or ceramic insulators for flexibility in installation.
This lightweight Polywire features yellow and black insulation, making it more visible than many traditional alternatives. This means you can use it for temporary grazing areas or pet control. The eye-catching yellow stands out against grass and other natural backgrounds.
---
We Also Recommend